Ten Kids, Inc.
was developed as a non-profit organization to empower children around the world with the basics of life; Food, Clean Water, Safe Shelter, Medical Care and Education.
By providing kids with the basics we give them an opportunity to help themselves, other individuals, their community and their country.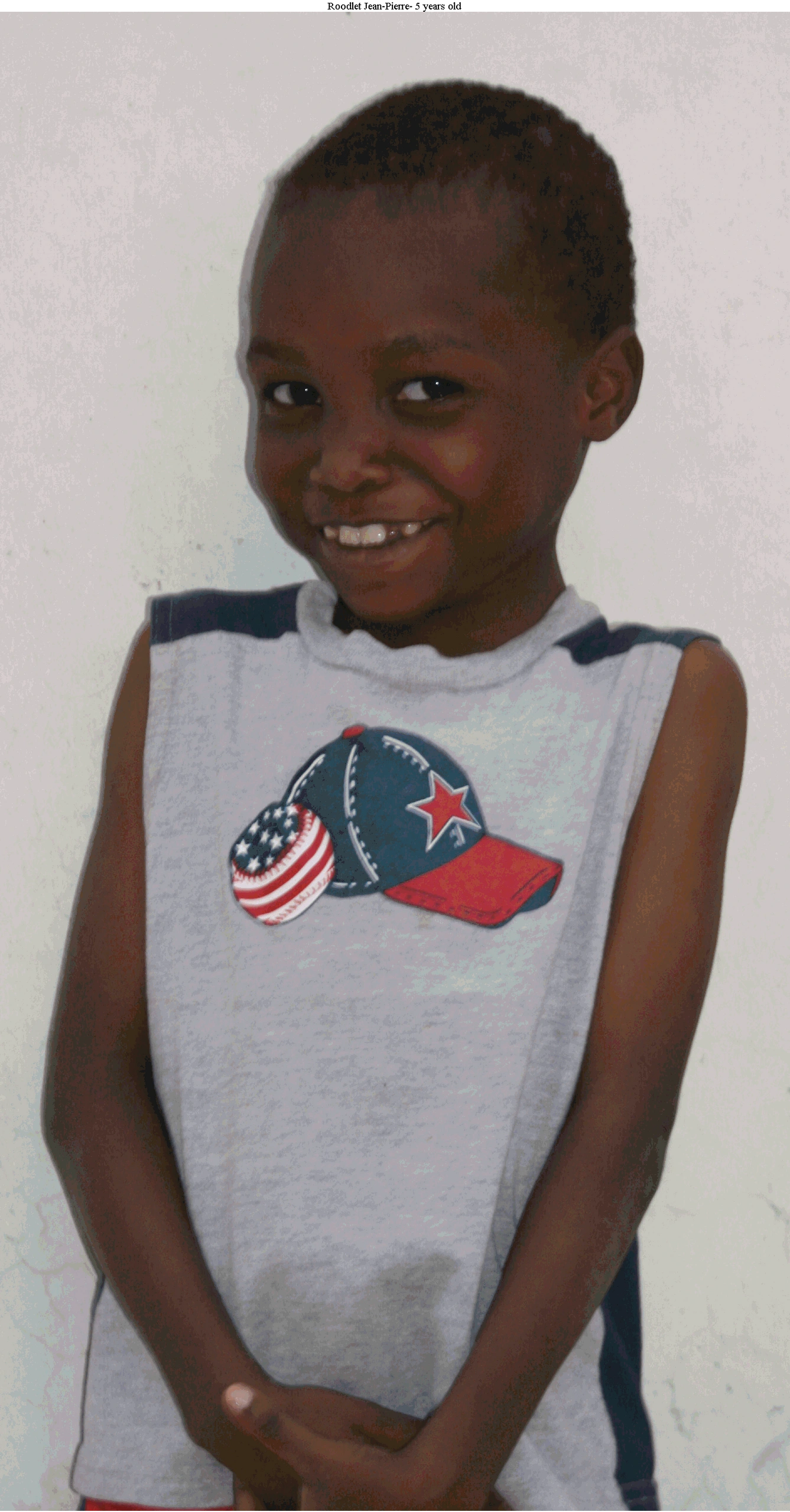 Roodlet Jean-Pierre- 6 years old

Our first project is in Port-au-Prince, Haiti in partnership with PlantingPeace.org
where we are sponsoring a home for ten children.

We currently have seven children that we are supporting from ages six to thirteen.

Five boys

Roodlet Jean-Pierre (6) (Pic above)
Al-Cius Jean Tony (10)
DesRiviere Mackenson (Markey)(12)
Belizaire Rosemond (13)
Vlavir Claudy (13)
Two girls
St. Anne Belle Fleur (Tania)(6)
Joseph Kerwin (7)
They are
awesome!!!
Each of the kids has experienced some or all kinds of abuse from physical, mental and sexual, to malnutrition, abandonment and parasite infestation.
However, they are all so well adjusted it just amazes me.
They have not had therapy or drugs yet they are happy kids.
They have been given every obstacle yet they persevere and thrive.
Click
PROJECTS
for more information. They are Each of the kids has experienced some or all kinds of abuse from physical, mental and sexual, to malnutrition, abandonment and parasite infestation.However, they are all so well adjusted it just amazes me.They have not had therapy or drugs yet they are happy kids.They have been given every obstacle yet they persevere and thrive.Click